Thanksgiving weekend Winner: E-Tailers
01/12/2015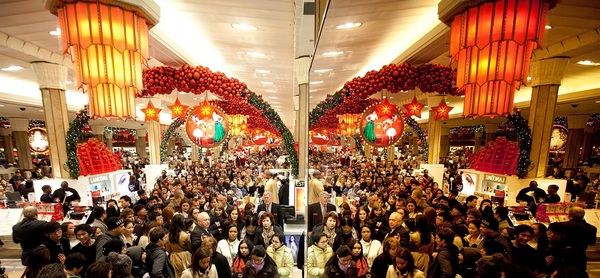 Holiday shopping isn't what it used to be. A National Retail Federation survey found that more people shopped online than in stores during the Thanksgiving and Black Friday weekend, a sign of how quickly and deeply American shopping habits have changed.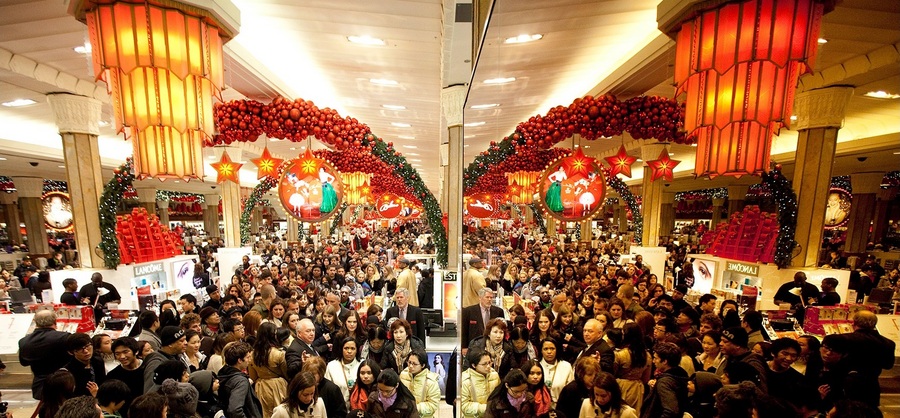 This year, crowds at malls were thinner and stores were calmer. But online shopping, especially on mobile phones, surged as more retailers offered the same promotions online, often before items became available in stores and shoppers relished the joy of grabbing a deal while lounging on the couch.


Consumers spent an estimated $4.45 billion online Thursday and Friday, with Black Friday sales rising 14% from a year ago, according to Adobe Systems Inc., which tracks purchases across 4,500 U.S. sites. It estimated that more than half of Black Friday shopping came from mobile devices. At Walmart, about half of online orders since Thanksgiving have been placed on mobile devices, almost double the amount last year, according to the retail chain.


Big chains are trying to adjust their sales approach. For the first time, Walmart put the majority of its deals online, hours before offering them in stores, and Target Corp. had employees shipping online orders from stores before doors opened on Thanksgiving. But despite heavy investments, online sales are still a small portion of sales for these retail chains. On Sunday, the retail federation estimated that more than 103 million people shopped online over the Thanksgiving weekend and nearly 102 million shopped in stores, based on its survey of 4,200 shoppers.


"It is clear that the age-old holiday tradition of heading out to stores with family and friends is now equally matched in the new tradition of looking online for holiday savings opportunities," said NRF President Matthew Shay.


"This holiday may be a wake-up call for store-based retailers to recognize they are going to have to transform their store models to compete with online retailers," said Steve Barr, retail consultant at PricewaterhouseCoopers.
---